Shipping in less than 48 hours
For all pedals available from stock
Exceptional unique pedals
Patents filed by Keyztone
30 days money back
Satisfied or refunded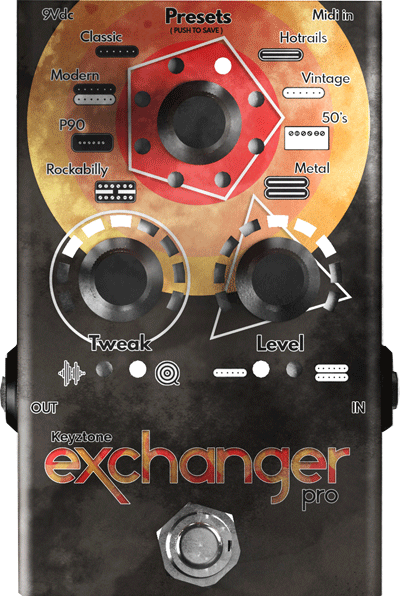 8 configurable pickup families that you set & save as you wish, with MIDI control
For each pickup family, adjusting the resonance (Q) & frequency (F) will allow you to model all possible pickups or go get some enhancement for your original pickups
Choose the type of pickup on your guitar (single coil or humbucker) and adjusting the Level (L) to finalize your enhanced pickup setup.

Meet the EXchanger Pro
The enormous success of the previous version proved that one could "change pickup without changing pickup ", and transform a single coil in humbucker and vice versa… A further improved version, still fully ANALOG, but more precise, with more customization and MIDI control…
8 configurable pickup families that you set & save as you wish, plus a MIDI control.
For each pickup family, adjusting the resonance (Q), frequency (F), and level will allow you to model all possible pickups or go get some enhancement for your original pickups.
Presale until availability at the end of March
The idea is simple
Transform the Single Coil pickup of your Strat into a devastating Humbucker with the BLACK REKOIL or transform your Humbucker into a little verbena for a cure of sweetness with the WHITE REKOIL
No need to take out the soldering iron to change your pickup, just place this little pedal right after your guitar and go. All this in a True Bypass pedal to find the original sound in one click.
The tone is awesome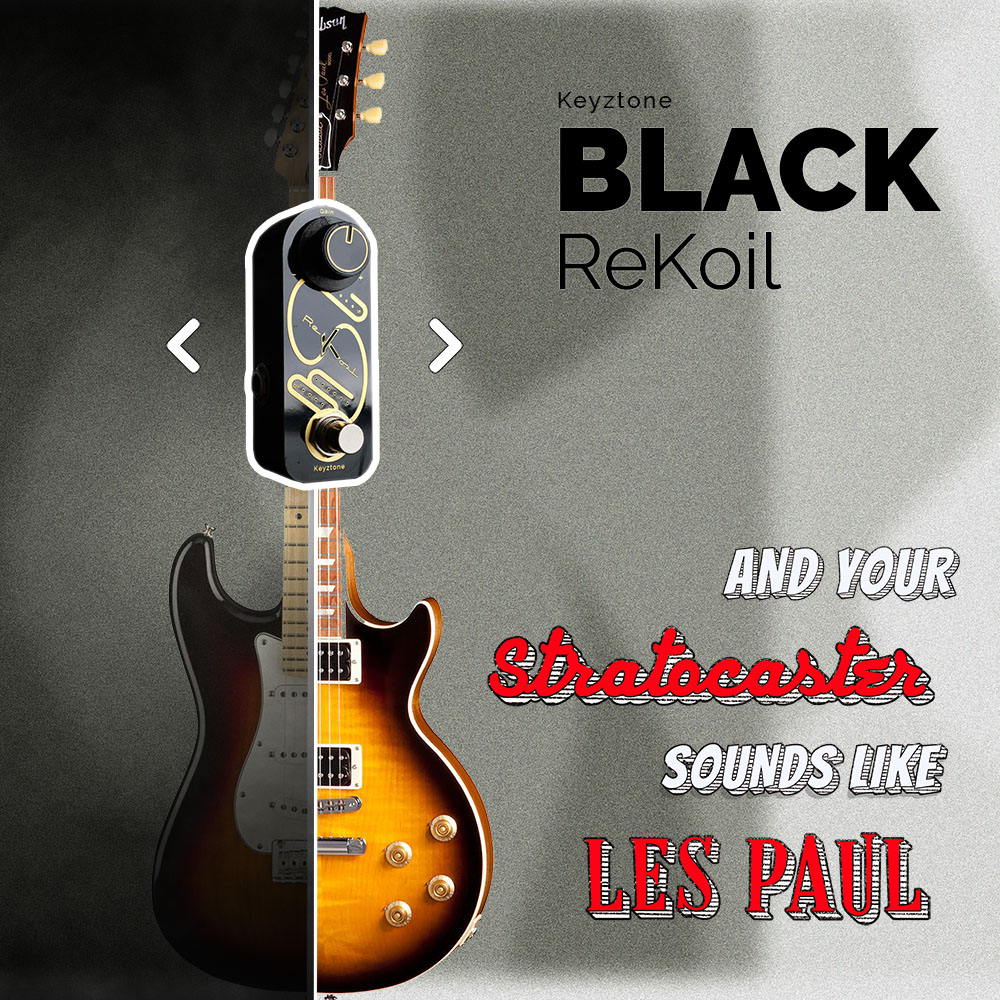 Single Coil into Humbucker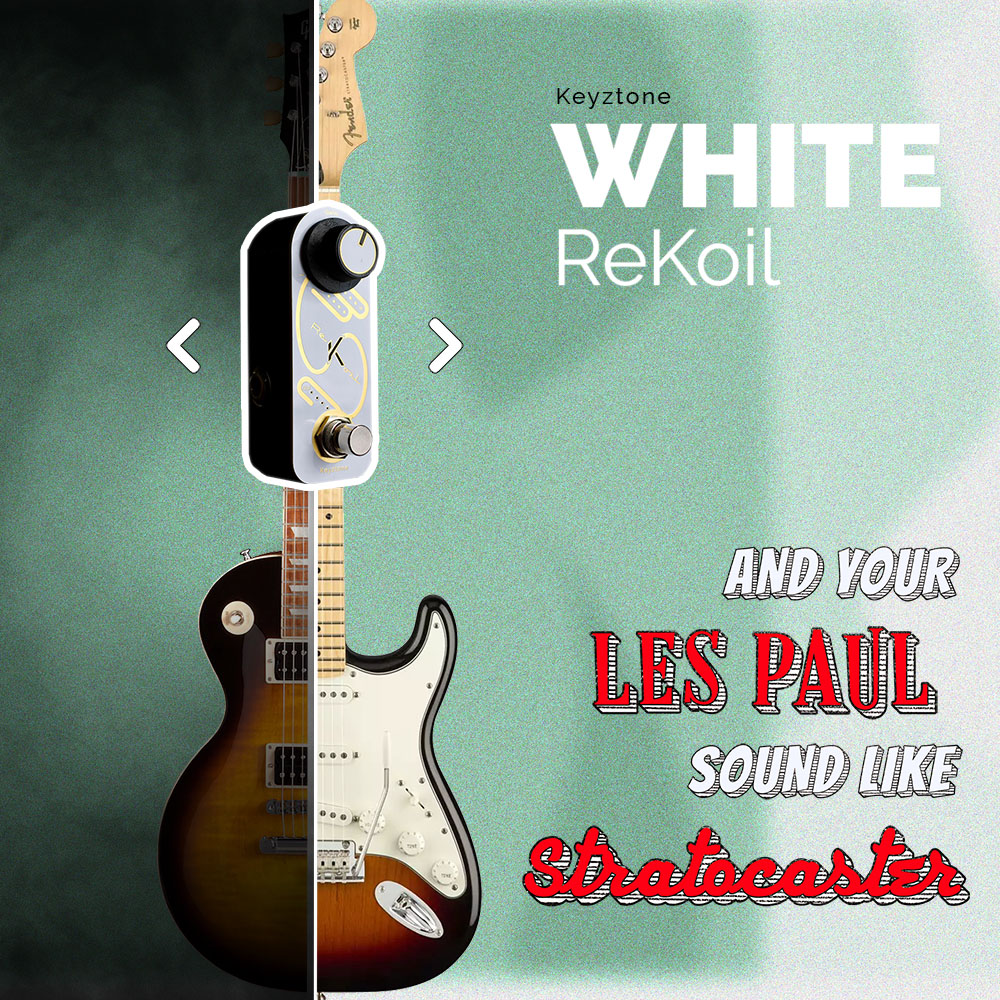 Humbucker into Single Coil
Buy 2 pedals and get  5% off
Buy 3 pedals and get  10% off 
The 1st platform of independent Builders
We help our community of Builders transform their brands into thriving alternative businesses. Via our platform, they are connected to our community of guitarists in search of authentic and original material, with a human touch, for those moments in life when the imagination is necessary.
Meet the WAHOUWAH
The game-changing analog pedal in the world of WahWah pedals by grafting onto your own Wah pedal, unleash endless sounds without changing the Wah