Shipping in less than 48 hours
For all pedals available from stock
Exceptional unique pedals
Patents filed by Keyztone
30 days money back
Satisfied or refunded
• Two year warranty
• 30 Day Money Back Guarantee
• Power supply is not included. Exchanger pedal uses standard 9V DC center negative power supply, current draw 75mAh
• Size (L x l x h) 117 x 66 x 31 mm
Note :
• EU orders will be charged an additional VAT rate
• For non-EU countries, please be aware that you will have to pay VAT and custom fee of your country
To really enjoy the pedal, please follow these 5 rules :
• Rule 1 : Just after the guitar, no device between the ReKoil and the guitar
• Rule 2 : Only for passive pickup (will act as an EQ on active pickup)
• Rule 3 : Connected with a cable (will act as an EQ on wireless système)
• Rule 4 : No treble bleed on the guitar
• Rule 5 : Volume knob at full position
Shipping : France : Free / Europe : 15€ / Wordwide : 20€
Backorder : delivery at the end of October 2023
Pushing the limits, without competition!
All tones, vintage, blues, rockabilly, jazz, metal, ...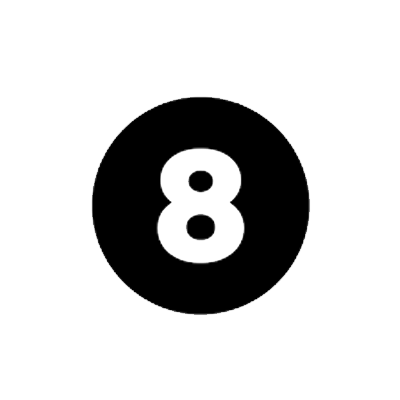 8 configurable pickup presets
Best of all pickups
Improved analog conversion of your pickups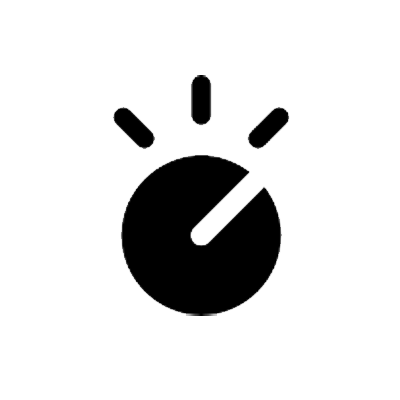 Fully customizable
Sound like yesterday
No matter single coil or humbucker at the input, everything works

Universal
Magnifies all pickups
Complete control for integration into your pedalboard

MIDI Control
To simplify your lives
8 configurable pickup families that you set & save as you wish, plus a MIDI control
For each pickup family, adjusting the resonance (Q), frequency (F), and level will allow you to model all possible pickups or go get some enhancement for your original pickups.
Plug and Play.
Only one rule: Put the pedal after guitar before any other devices.
A true bypass to get your original sound.
A Midi control for a full pedalboard integration.
9V dc power supply, center negative (not included).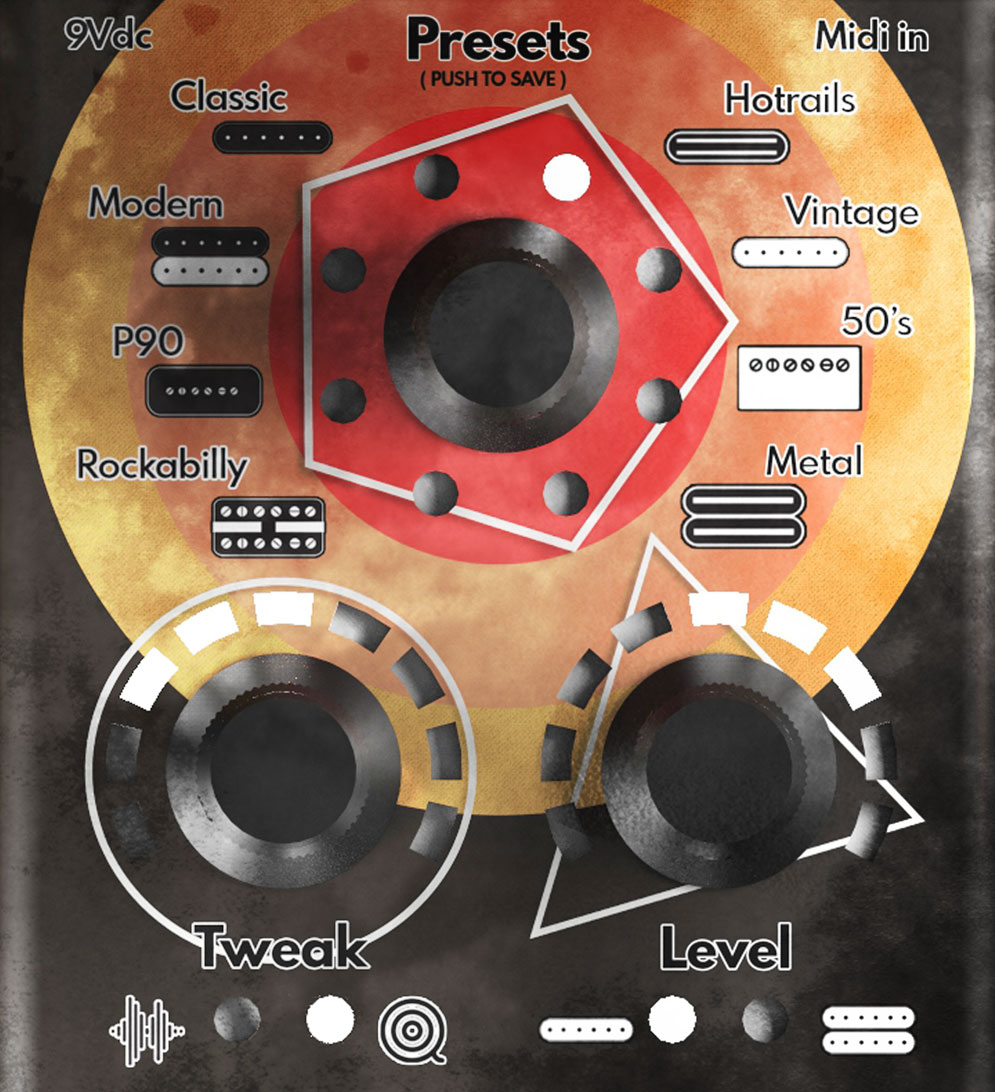 WELL-REASONED CONCEPTION AND COST CONTROL
Bright, heavy, vintage, twang, fat and dynamic under your fingertips to roar your pedals and amp with just one guitar.
Fully made in France
Solid design
Optimized electronic for limiting active components
Magic Box
J'en ai pas rêvé (car je ne pensais pas cela possible),
Mais Keyztone l'a fait, et de belle manière!! J'ai voulu tester cette pédale car je voulais le son que je n'avais pas: une Strat.
(Puis satisfait ou remboursé , allons-y)
J'ai été dubitatif quand j'ai vu ce petit truc arriver; Mais une fois branché comme il faut, là c'est une grosse baffe! Tout est déjà là avec les presets.
On peut même accentuer les qualités en personnalisant. Bref, c'est au delà de mes attentes.
j'avais déjà un petit compresseur que j'ai mis juste derrière, et on peut dire que les sons que je recherchais, je peux les trouver, Une entreprise Française qui invente des produits d'une telle qualité..Bravo!
Un grand MERCI, c'est excellent, innovant et inspirant.
Qu'allez vous nous inventer prochainement? On a hâte ...
pickup upgrade killer
With this product, most of pickup upgrades become irrelevant. No need to have a choice between many electric guitars. A lot of money to save. Purchase highly recommended.
Must have !
La Exchanger Pro est une merveille, ni plus ni moins. Elle me permet d'avoir un champ des possibles presque infini.
Je recommande sans aucune hésitation ce produit d'excellente qualité de fabrication.
Je remercie chaleureusement toutes les personnes qui ont permis la création de cette pédale.
J'espère qu'elle rencontrera un succès grandissant, surtout auprès de guitaristes connus comme Yngwie Malmsteen, Joe Bonamasa et d'autres, ce qui leur permettrait d'avoir encore plus de sonorités avec une grande précision de réglage.
Une boîte magique
Je suis très satisfait..cette pédale redonne vie à ma guitare (fender strat avec des lacesensor)..je vais la conseiller à tout mes amis musiciens..Merci Keyztone..
WELL DONE !
AN EXCELLENT IDÉA FOR ALL GUITAR PLAYERS. THE GAME HAS BEEN CHANGED !
How We're Different
We strive for excellence in every aspect of our business. To the quality of our products, to the friendliness of our staff; our goal will always be customer satisfaction.
Our Guarantee
It is extremely important to us that you are thrilled with your purchase. If you're not 100% satisfied with your order, we will do our best to make it right & win you back.
Experience Premium
Our goal is to deliver not just great looking products, but high quality products too. Each product is rigorously tested for durability & longevity.